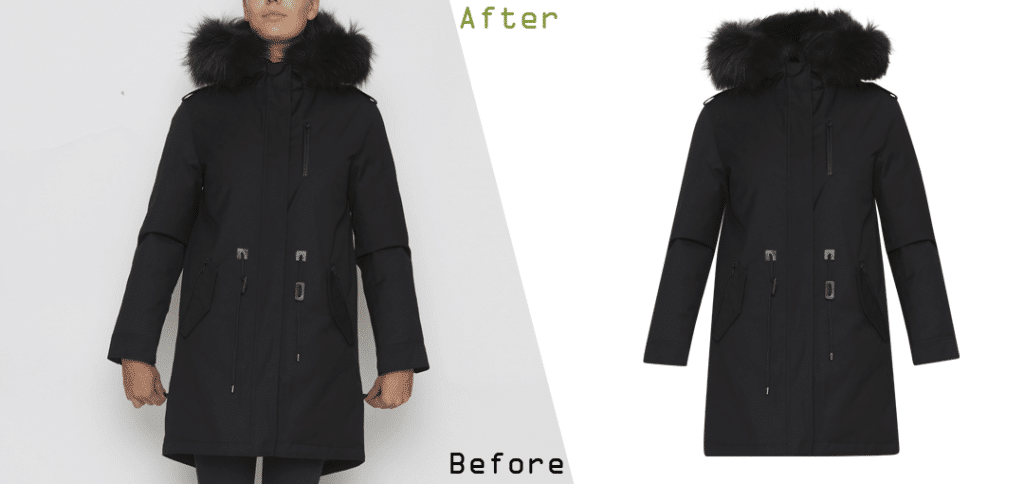 Background Removal Services Make your Business way high Converting sales!
An image background is a part of a picture in the rear (not on the foreground). Normally when a photo is taken, there are components seen in the 
Removal background services
 depending on where the photo is taken. In some cases, people pose for photos in front of lovely backgrounds with the intention of the background appearing on the final picture.
However, in some cases, a photo may be taken at scenes which are not to the owner's preference. An owner will, therefore, wish the important part of the image be separated from its background. Our photo editing business will make a customer's request of a background being removed become real.
Cases In Which Background Removal Services Is Need?
Background removal
 could be used in several cases and for different reasons. For example, when you need to 
restore a destroyed or a faded photo
, then most probably the 
background removal technique
 could be applied so the editor could restore or totally remove the background or even use a new background either a color or a different element. And in our days where the photos are playing an important role on the internet, the technique can be applied to 
remove the background of product photos
 that are needed to be placed to list products on sites like 
eBay, Amazon and more
. And anyway background removal could be used to erase the background of a photo and isolate elements on the foreground.
The editorial process of Background Removal Services
1.
We offer this service to clients at a pocket-friendly price and within the shortest time possible. It is only at our studios that you will find such a high-quality service at pocket-friendly services. The service distribution channel chart is very simple. A customer reports to our business with the image/images to be edited.
2. The client then makes his order for the service.
3. After the order is made, the charges are agreed on, and payments are made.
4. Once the customer is given a receipt, the work begins.
5. The standard delivery time is 24 hours. However, there are particular cases. If you wish your image edited urgently, we offer our services in just four hours.
Qualified and efficient staff
Our business is made up of 45 highly qualified professionals who are already competent with the job. The professionals are employed after thorough, intense interviews, and the best are picked from the many who apply for jobs in our business. Once they are hired, they are trained on what is expected of them.
The company strives to ensure that its employees are satisfied since a motivated employee offers best services. A customer is therefore guaranteed that the work done is to the best standards. The employees work on a daily basis. As a result of this, a client is ensured that in spite of the bulkiness of work they may present, it will be completed within the agreed time.
Use Of The Most Sophisticated Photo Editing Tools
We at ClippingPathAsia.com use the most sophisticated photo editing tools available in the market. Our main editing programs are Adobe Photoshop, Adobe Illustrator, and Adobe InDesign. With these tools our highly professionally trained team can provide the best possible results for any photo and editing, we will be called to do.
The Photoshop version CS6 which we use has a variety of tools which can be used to remove the background of an image. They include the pen tool, lasso tool, polygonal lasso, and the magnetic lasso tool among others. These tools are easy and convenient to use thus make sure that the work is done in the shortest time possible which is the wish of all our clients. It also ensures that the end product meets the consumer's requirements. 
We also use Corel draw/Corel photo paint software to remove image backgrounds. This software has a highlighter tool which we use to highlight the part of the image you want and delete the other part of the image which the customer wants to be removed using the eraser tool. With these two tools, our professionals ensure that background removal is at its best such that not even small edges of the unwanted background are visible.
FREE TRIAL! TRY IT NOW
FROM CLIPPING PATH 
ASIA
GET A FREE TRIAL
What are your payment options?
Clipping Path Asia accepts PayPal, Visa, Visa Electron, Maestro, MasterCard, American Express, Direct Debit or Solo. You also have the option to transfer the payment to our bank account.
You can set up a monthly payment system for recurring works for Enterprise Clients
Can I set up a recurring payment weekly or monthly?
Yes, we have an option for that. Our bulk order clients send us a lot of work requests throughout the year, and they find it easy to pay us with a payment system. We create an invoice with all important information such as the price, type of service request, batch number and quantity, and the date whenever you send an order. You can check the invoice to make sure everything is in order, then make the payment.
Can I get an official receipt?
Definitely! The official invoice will be given along with your work details.
Do I need to make a deposit?
Absolutely! Clipping Path Asia has two option you can make payment along with submitting the order or only accepts your payment if you are 100% satisfied. But made payment before is most priority.
Can you tell me when the images are processed and done?
Sure! You will receive an email once your images are done and ready to download.
Do you have a direct FTP transfer?
Yes, we do. you can request your FTP access contact us page. We highly recommend you use FileZilla to connect to Clipping Path Asia FTP site, which can be found at https://filezilla-project.org/
What image format do you use?
We are flexible and can work with your given requirements. The final image format can be any kind, whether you need it to be JPG for clipping path purposes, or TIFF, PSD or PNG if you need masking. If you have a specific format in mind, feel free to let us know.
How can I upload or download my images?
We have a large selection of websites in which you can easily transfer and receive your images through our website or Hightail.com, Dropbox.com, and Wetransfer.com. You may also send and receive it via FTP if you wish!
Are all my images safe and secure with Clipping Path Asia?
Your images are 100% safe with us. All our staff has signed and agreed to a non-disclosure agreement in which they cannot take any image outside the workplace, or use it other than to complete your job order. We also have protective firewalls on all our equipment and use the latest antivirus software on each computer.
Can you standardize my images for eBay or Amazon?
Most definitely. Our eBay and Amazon-approved standardization documents are available to sweeten your Amazon webshop images.
What if I am not satisfied with your images?
We rarely have customers who are unhappy with our finished products.Don`t worry, send us an email and our company will have it checked right away and correct any errors you might have ASAP.This service is complimentary, and you wouldn't need to pay anything extra.
you can reject through our website. your payment will go my credit . you can use this credit further orders.
How long will it take to complete my order?
The time it takes will largely depend on how much your project is, or the complexity of the job, but we will immediately estimate it for you once we receive your quotation request or order. Most orders are finished within 24 hours while smaller jobs (5 to 20 images) can be delivered within 6 to 12 hours. We understand that sometimes a rush job is needed and we can fully support that special request. Just let us know so that we will prioritize your order.
Do you give a volume discount?
Sure! We have custom rates for clients who come to us and wish to process more than 3000 images monthly. You may contact our managers by filling out this form if you fulfill the minimum requirement.
How could you afford such a low and competitive pricing?
Our company is based on a low labor cost region, where our in-house group of expert QA staff works every day to hone their skills to perfection. Their dedication and commitment to quality allow our company to put up very competitive prices while maintaining the high level of product quality our clients love.
Can I get a free trial?
Most definitely! We can give you 3 free trial images to start with as a new customer. We are very proud of our product's high-quality images, production system and turnaround time and we want you to experience our amazing service firsthand! You may claim your free trial by clicking HERE.
Who have you worked with in the past?
We have worked with a great number of the world's best fashion, eyewear, footwear, activewear, furniture and retail companies.
UNITED STATES OFFICE
Md Abdullah Al Masud
162-22 87th Rd Queens
1st floor, Jamaica, NY 11432
Email: masud@clippingpathasia.com
Phone: (347) 274-8816
BANGLADESH OFFICE
Md Mejba Uddin Biplob
Road-02 House-205 5th Floor
Mirpur DOHS, Dhaka-1216
Email: info@clippingpathasia.com
Phone: +1(347) 274-8816
+8801715181122
Bank Transfer 
Paypal
Credit/Debit Card