Clipping Path Asia Looking For Partners
If you think you have what it takes to become a partner of Clipping Path Asia, then keep reading. As a successful photo editing company based in Bangladesh.
we are looking forward to expanding our high-quality services for clients in the United States, Europe, Australia, New Zealand, and developed countries in Asia. Whether you are an individual or you are affiliated with a full-fledged company.
you can become a partner in our business. Basically, our partnership would revolve around the marketing and promotion of the core services of Clipping Path Asia.
As a partner, it's your responsibility to market our services and convince clients to come to us. You get 30% of the profits that we earn from said clients. It's a win-win situation for both parties.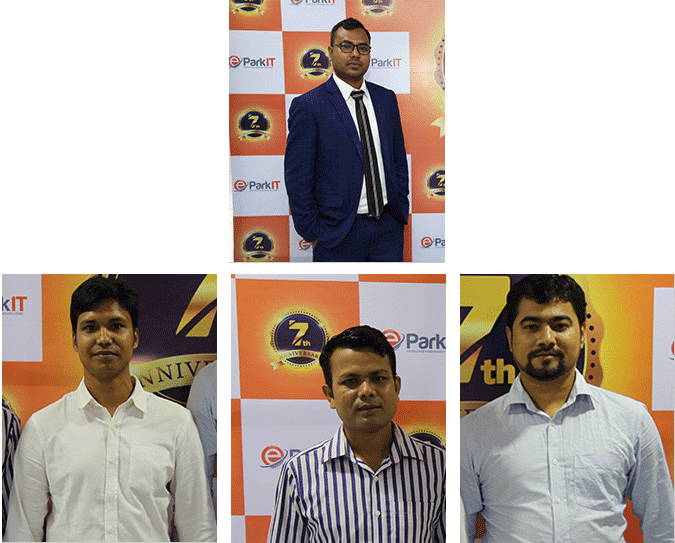 How Does Partnership work?
Once we've made the deal that we are partners, you can start promoting our core services to our target markets. We keep a record of all the clients that you send to us. When these clients pay us for the services rendered, we will set aside 30% of the profits for you.
Needless to say, how much you earn as a partner will depend on how many clients you can send to us. The next obvious question would be how are we going to pay you? It's quite simple. We will send you your accumulated earnings at the end of every month.
We'll send it to you either via PayPal or whichever online payment platform you prefer.
It's important that you are fully aware of the core services of Clipping Path Asia. It would be easier for you to attract clients for us if you know the kind of services that we offer. Basically, our core services are background removal, clipping path, image manipulation, photo retouching, image enhancement, image masking, and photo restoration. These are the photo editing services that we offer for clients from all over the world.




Clipping-Path-Asia Image Editing Service FAQs
Clippingpathasia provides fast & excellent eCommerce image editing services – including clipping, retouch, masking. We are here to save your time and hard-earned money.
What are your payment options?
We accepts PayPal, Any Credit/Debit Cards LIkes Visa, Visa Electron, Maestro, MasterCard, American Express, Direct Debit, or Solo. You also have the option to transfer the payment to our USA Or Euro Or UK bank account.
You can set up a monthly payment system for recurring works for Enterprise Clients.
Can I set up a recurring payment weekly or monthly?
Yes, but we have a tremendous order management application where invoices generate while ordering. Also, we have an option for monthly.
Our trusted large order clients send us many work requests throughout the year, and they find it easy to pay us with our payment system.
We create an invoice with all necessary information such as the price, type of service request, batch number and quantity, and the date whenever you send an order.
You can check the invoice to make sure everything is in order, then make the payment. Please contact us through email or live chat if you want to monthly payment option.
Can I get an official receipt or invoice?
Definitely! The official invoice will give along with your work details. You will get instant invoices while you are using our web apps. You can make a note of what invoice details you want to see your invoices. Confused? Contact the live chat now!
Do I need to make a deposit or advance payment?
Absolutely! We have two options: you can make payment and submit the order or add funds to your account before making an order. Advance payments are required, but if you are not happy with our works, a 100% full refund without any questions.
Can i EARN MONEY with invite refer to CPA?
Sure! You absolutely can! Currently, we are offering 30$ credit if your invited friend makes the first paid order. Also, your friend will get 30$ as well. You may share your referral link on social media or a friend's email address. GET 30$ NOW!
Do you have a direct FTP transfer?
Yes, we do. You can request your FTP access contact us page or do a live chat now. We highly recommend using FileZilla to connect to the our FTP site, which can be found at FileZilla. You may also use dropbox, wetransfer, google drive, etc. you like.
What image format do you use?
We are flexible and can work with your given requirements. The final image format can be any kind, whether you need it to be JPG for clipping path purposes, or TIFF, PSD Layered, or PNG if you need masking. If you have a specific format in mind, feel free to do a live chat now.
How can I upload or download my images?
We have an outstanding orders management application. Free Register Now!. In which you can quickly transfer and receive your images through our website. We have a system our order application can use any filesharing website likes: Hightail, Dropbox, and Wetransfer, Google Drive, etc. Check here how to make an order with us? You may also send and receive works files via FTP if you wish! Just contact via live chat now!
Are all my images safe and secure in ClippingPathAsia.com?
Your images are 100% safe with us. All our staff has signed and agreed to a non-disclosure agreement in which they cannot take any pictures outside the workplace. Only use it to complete your job. We also have protective firewalls on all our equipment and use the latest antivirus software on each computer. Also, we save your images for 2months. after then, we delete every image. Check terms and conditions.
Can you standard my images for eBay or Amazon or Etsy?
What if I am not satisfied with your images?
We rarely have customers who are unhappy with our finished images.
Don`t worry, send us an email, and our company will have it checked right away and correct any errors you might have ASAP.
This service is complimentary, and you wouldn't need to pay anything extra.
You can reject it through our website. Your rejected amount will go to my credit. You can use this credit amount for the next orders.
How long will it take to complete my order?
Sure! You will receive an email once your images are done and ready to download. but it depends on what option you have selected!
we have several express options 24, 16, 10, 6, 4, 1 hours. but you have to pay extra if you order those options. Our standard delivery time 48 hours.
The time it takes will largely depend on how much your project is, or the complexity of the job, but we will immediately estimate it for you once we receive your quotation request or order.
Most orders are finished within 48 hours while smaller jobs (5 to 100 images) can be delivered within 24 hours.
We understand that sometimes a rush job is needed and we can fully support that special request. Just let us know so that we will prioritize your order. need some extra cost.
Do you give a volume discount?
Sure! We have discounts for bulk order customers. It can be up to 30% off—the rates for clients who come to us and wish to process more than 3000 images monthly. You may contact our managers on the live chat. Also, we are given several discount codes throughout the year.
How could you afford such a low and competitive pricing?
Clipping Path Asia registered company in the USA Florida Check here the proof and Bangladesh. But Our Production team base in a low labor cost region in Bangladesh, where our in-house group of experts and QA staff works every day to do their skills to perfection.
Their dedication and commitment to quality allow our company to put up very competitive prices while maintaining a high level of product quality our clients love—more details about our team.
Can I get a free trial?
Definitely! We can give you three free trial images to start with as a new customer. The sample images take only 10 minutes. We are very proud of our product's high-quality images, production system, and turnaround time, and we want you to experience our fantastic service firsthand! It shouldn't complex images to judge our quality.
Who have you worked with in the past?
We have worked with many of the world's best fashion, eyewear, footwear, activewear, furniture, retail companies, photo studios, visual content for eCommerce, and photographers, etc.