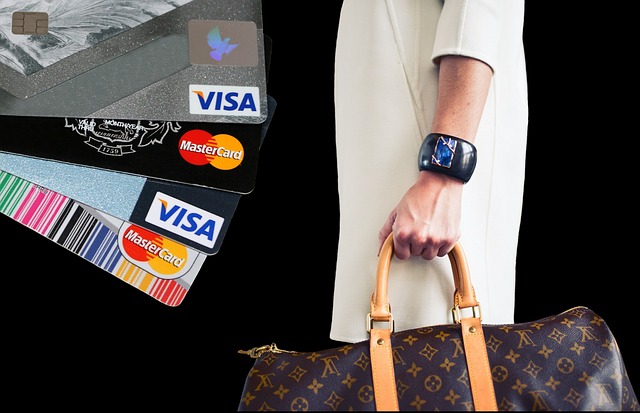 Have you placed an order? Wants to make the payment? You're more than welcome and congratulations on your order! When it comes time to pay, you'll found the easiest way to make the payment towards Clippingpath Asia.
It's as simple as that. It saves time and has no hassle to have your payment done with Clipping path Asia. We always appreciate a safe, secured and fast payment method.
So that we are accepting PayPal, Skrill (Moneybookers), Credit Cards and Bank Transfer, etc. You also can pay through our website using PayPal and Skrill (Moneybookers).
Yet you may have some questions and it's a request to you to feel free to contact us anytime for further inquiries. By now your problem should be resolved. Thank you very much for your time and have a very good day.
FREE TRIAL! TRY IT NOW
FROM CLIPPING PATH 
ASIA
GET 3 FREE IMAGES DONE NOW!
What are your payment options?
Clipping Path Asia accepts PayPal, Visa, Visa Electron, Maestro, MasterCard, American Express, Direct Debit or Solo. You also have the option to transfer the payment to our bank account.
You can set up a monthly payment system for recurring works for Enterprise Clients
Can I set up a recurring payment weekly or monthly?
Yes, we have an option for that. Our bulk order clients send us a lot of work requests throughout the year, and they find it easy to pay us with a payment system. We create an invoice with all important information such as the price, type of service request, batch number and quantity, and the date whenever you send an order. You can check the invoice to make sure everything is in order, then make the payment.
Can I get an official receipt?
Definitely! The official invoice will be given along with your work details.
Do I need to make a deposit?
Absolutely! Clipping Path Asia has two option you can make payment along with submitting the order or only accepts your payment if you are 100% satisfied. But made payment before is most priority.
Can you tell me when the images are processed and done?
Sure! You will receive an email once your images are done and ready to download.
Do you have a direct FTP transfer?
Yes, we do. you can request your FTP access contact us page. We highly recommend you use FileZilla to connect to Clipping Path Asia FTP site, which can be found at https://filezilla-project.org/
What image format do you use?
We are flexible and can work with your given requirements. The final image format can be any kind, whether you need it to be JPG for clipping path purposes, or TIFF, PSD or PNG if you need masking. If you have a specific format in mind, feel free to let us know.
How can I upload or download my images?
We have a large selection of websites in which you can easily transfer and receive your images through our website or Hightail.com, Dropbox.com, and Wetransfer.com. You may also send and receive it via FTP if you wish!
Are all my images safe and secure with Clipping Path Asia?
Your images are 100% safe with us. All our staff has signed and agreed to a non-disclosure agreement in which they cannot take any image outside the workplace, or use it other than to complete your job order. We also have protective firewalls on all our equipment and use the latest antivirus software on each computer.
Can you standardize my images for eBay or Amazon?
Most definitely. Our eBay and Amazon-approved standardization documents are available to sweeten your Amazon webshop images.
What if I am not satisfied with your images?
We rarely have customers who are unhappy with our finished products.Don`t worry, send us an email and our company will have it checked right away and correct any errors you might have ASAP.This service is complimentary, and you wouldn't need to pay anything extra.
you can reject through our website. your payment will go my credit . you can use this credit further orders.
How long will it take to complete my order?
The time it takes will largely depend on how much your project is, or the complexity of the job, but we will immediately estimate it for you once we receive your quotation request or order. Most orders are finished within 24 hours while smaller jobs (5 to 20 images) can be delivered within 6 to 12 hours. We understand that sometimes a rush job is needed and we can fully support that special request. Just let us know so that we will prioritize your order.
Do you give a volume discount?
Sure! We have custom rates for clients who come to us and wish to process more than 3000 images monthly. You may contact our managers by filling out this form if you fulfill the minimum requirement.
How could you afford such a low and competitive pricing?
Our company is based on a low labor cost region, where our in-house group of expert QA staff works every day to hone their skills to perfection. Their dedication and commitment to quality allow our company to put up very competitive prices while maintaining the high level of product quality our clients love.
Can I get a free trial?
Most definitely! We can give you 3 free trial images to start with as a new customer. We are very proud of our product's high-quality images, production system and turnaround time and we want you to experience our amazing service firsthand! You may claim your free trial by clicking HERE.
Who have you worked with in the past?
We have worked with a great number of the world's best fashion, eyewear, footwear, activewear, furniture and retail companies.