A website with a lot of traffic but in which there are no conversions is like a shopping center full of people where nobody buys! In other words, it is not enough to occupy the first page of the search engines or to make a perfect marketing and communication campaign. It is necessary that all that traffic we capture converts to sales or calls to action. so you have to care about how to improve conversions. checkout the best way to edit product images?
The web structure, design, and marketing strategy should be aimed at achieving our conversion objectives. In this article, we will see what conversions are and how we can optimize them with product image compression and other means.
What is a conversion?
Conversion is the achievement of the goal we have set for our e-commerce website. Conversion is the holy grail of landing pages. There are countless factors that determine your conversion rate: a persuasive call to action, a form that pushes to be filled, an attractive content and a modern and simple design.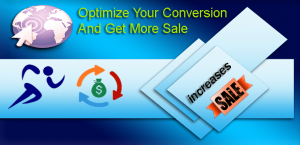 Optimizing a landing page is, therefore, one of the keys to maximizing the return on investment (ROI) of the campaign or improve the usability of the page, which will end up increasing your potential customers in an effective way.
Conversion is the second phase of inbound marketing strategies. It consists of getting the visitors to your website to perform an action that you have defined according to your objectives.
A conversion occurs when the user who visits stops being anonymous. He becomes a sales lead if we use marketing terms. Here, he is one step closer to being a customer.
The actions are different according to the type of site. An e-commerce site seeks to achieve more sales while a blog seeks to increase subscriptions or download content. The objectives can be very varied. It depends on what you raised when you designed the strategy.
Image compression as a way of speeding upload page and conversion rate
Even in the age of the fast internet, reducing data plays a big role in ensuring users continue surfing, heed calls to action and get to the landing page in the case of e-commerce.
Let's say you have three pages with 3 megabytes file size on each page of your website, the visitor first has to download this file set before the page is completely displayed.
The lesser, the file size, the better the experience for the user. The more the file size, the more the experience may seem frustrating. The visitor is likely to leave your page very quickly because he does not want to wait for the pictures to download.
In addition, the Google search engine recognizes the extent to which images are compressed and rates too large file sizes very low. Hence, image compression is a great way to reduce page load times.
We'd like to give you some tips on how to compress your pictures easily and without complications so that your potential customers do not get frustrated with the load speed of your website.
The formula is: the smaller the image file and the smaller the amount of data, the faster the loading speed. This, thus, leads to the better user experience for the visitors and improved search engine ranking.
Basically, when integrating an image into a web page, you have to get to know and understand these three things: file format, image size, and file size.
Which image format is best for a web page?
There are countless file formats for pictures. For use in a website, we only have to deal with these four different file formats: JPG/JPEG, PNG, SVG, and GIF. There are several other image file formats, but these are the most used on the web
JPG: The .jpg or .jpeg (Joint Photographic Experts Group) is probably the best-known file format in our opinion. It is used in digital cameras, on websites and even in professional print files. It has the great advantage of being able to compress most of the image motifs. Image compression means when the file size is substantially reduced, resulting in shorter load times.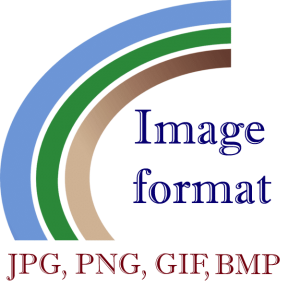 As a rule in ensuring this, the .jpg format should be your first choice. Alone, for this reason, this format is the most commonly used file format. Besides, almost all the pictures you want to include on your website will probably already be in .jpg format.
PNG: The .png (Portable Network Graphic) is a "newer" file format than the .jpg. As the name implies, it has been largely intended for use on the Internet. However, the compression process is technically different.
It mainly reduces the number of colors used in the picture. With this format, the more the image is compressed, the smaller the file size and lessen the number of colors used. This has the disadvantage of giving conventional images an unnatural look.
GIF: This is a very old picture format. The .gif (Graphics Interchange Format) has a big advantage over the two competitors: it can be animated. The disadvantage of the gif, however, is that it consists of only 256 colors. This is often not enough for pictures that are supposed to be natural.
SVG: This is an optimal choice for professionals. The .svg (Scalable Vector Graphics) is the latest file format in our list. It can be animated, easily compressed without data loss, inserted in XML code and even changed. SVG graphics are particularly suitable for websites that adapt to the device used. Due to the small file size, smartphone users with low bandwidth do not have to wait long.
An analysis of the above
For detailed images with many colors, the .jpg format is still the first choice as the emphasis is placed on color retention during compression. The .gif has been largely replaced by png. Only if a.
png file would be too large or for animations, the gif is preferred. The .svg format is not widespread so far but the potential is there: it impresses with small file sizes and scalability. This is becoming increasingly important for the growing number of different mobile devices.
Conclusively on image formats for a fast load speed of your website, we recommend you to use .jpg images as these cause the least problems and are easy to use.
How big should an image be for a website?
For this, one must know how the size of an image is measured at all. The unit of measurement is called pixels. Before you include an image in a web page, you should consider how much you want to view the image.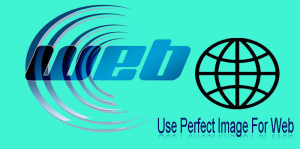 Keep in mind that the content area (the area in which the actual contents of a web page stand) on a PC monitor is typically around 1,000 pixels wide. From this, it can be seen very clearly how big pictures have to be in size.
Even captured images from digital cameras are often several thousand pixels in size. These image formats must be reduced. However, many cameras now have a special web format.
The following mistakes are often made when uploading images: an image is uploaded in the original size of, for example, 3500 × 2800 pixels, and then re-edited in the content of the website to a size of 600 × 400 pixels. The large original image is thus displayed reduced in size and may lead to poor image presentation as the image motif may look hard or overshadowed.
how to improve conversions With Other techniques 
To increase the conversion rate, you must know how to persuade the user. You should apply techniques that do not let your visitors leave your site without completing the action. You have to understand their behavior, what they are looking for, offer something in return and earn their trust.
The following are some practices and techniques that you should apply to achieve more conversions:
Calls to action: They are a simple and convincing message used to persuade the user to complete an action.
Subscription forms: With this tool, you will get the contact details of the visitors which you can use to communicate with them.
Landing Page: The landing page is where users get directed to after they might have addressed the call to action. From the landing page, they can then fill in the form that you have prepared.
Build customer trust: You can convey confidence on your e-commerce website with the "open book" mentality. This could be in the form of including testimonials from satisfied customers. Let your contact information always be visible and include sections such as "About us" and "Portfolio".
Get feedback from your visitors: Conducting surveys between users and non-users will let you know what improvements your website needs.
Optimize the purchase process: You should offer different payment method alternatives. Make clear information about prices, return policy, shipping, etc.
Tools to increase the conversion rate on your website
So far, we have reviewed the practices to increase conversion. Based on them, we will show you some tools to improve the conversion ratio. With these tools, you can reach your goal easily.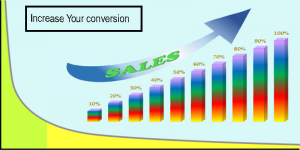 To create calls to action
Da Button Factory: This is a simple and practical button generator to create calls to action. It is a quick and easy-to-use tool. You can start from scratch or edit any of the examples that are in the gallery of the site. Once you have created the button, you can download the image to your computer or copy the code to insert it in your site.
Button Optimizer: This also among the popular tools used in creating buttons and grow website traffic. Like the previous one, this is free and easy to use.
With this, you can choose between different shapes, colors, edge details and text styles. You can download it in PNG format insert the button on your website with the HTML or CCS codes.
SumoMe: If you want to get subscribers without diverting visitors to a landing page, this plugin will help you. It allows you to include a lead generation bar in which the user leaves his mail and continues where he is.
But in addition to the banner, you can also create conventional buttons and pop-up windows. It has tools with which you can analyze your site's conversion rate.
It is a very complete application in which you can have very useful tools for your website. For example, it features heat maps with which you can monitor visits to your website in real time.
Exersion: If you have heard about pop-up before exit, you know that it is a message that appears just before a user leaves the website. It is the last resort that tells the visitor why he should continue on the site.
Exersion is a tool with which you can create these types of pop-up windows. With this tool, you can give offers or invite him to see the content of interest so that he does not leave.
For forms and landing pages
InstaPage: This tool is one of the best tools for landing pages. It allows you to create landing pages in a simple way. It has available more than 70 templates that you can use as a starting point. Thanks to its drag and drop system, it will be very simple to customize your landing page.
One of its advantages is that it does not require you to have programming knowledge to create your page. In addition, it is integrable to MailChimp or Google Analytics. In it, you can perform A/B tests so as to test which version of the page generates the most conversions.
Formstack: This is a very intuitive tool that allows you to create registration forms in a few minutes. In their presentation, they guarantee to have several levels of security, an important feature when requesting data from your users.
In addition to the forms, you can also design personalized surveys. To use Formstack, you must join any of your paid plans. However, you have two free trial months in which you can decide if you should continue with the service.
Optimizely: Do you need to apply A/B tests to your forms or landing pages? With the help of this tool, you can compare two or more versions to determine which works best, according to your objectives. In this case, we are also talking about a payment application.
Options for multiple functions
Visual Website Optimizer: Visual Website Optimizer is one of the many e-commerce tools with multiple functions, which positions it as one of the most complete. Among its applications is the possibility of obtaining a heatmap (heatmap) and click maps to track the clicks of visitors.
You can also perform usability tests, split testing, A / B test, among others. Its trial version allows it to be used in sites that have less than a thousand visits during a month.
Feng-Gui: This application imitates the human eye. It analyzes the visual elements on your website and then identifies the most attractive components in the image, such as the display order, the areas of greatest interest, etc.
You ask why it will help you? Knowing this data, it is possible to create more effective strategies, improving the visibility of the site. With it, you will know when the visual elements fail and where to place the calls to action to be more effective.
Inspectlet: With this tool, you can identify users individually and see how they interact with your website. What Inspectlet does is record a video with all the movements of your visitors.  This way you can see where you can click, scroll and mouse movements. You can choose between seeing the session of new visitors or those who have returned.
Take advantage of this tool
Go to Webinar: The content adapted to each phase of inbound marketing is essential if you want to learn how to increase the conversion rate. In this case, webinars, e-books, online courses, among others are very effective, because they promise valuable information to the user.
Go to Webinar is one of the most popular platforms to offer online conferences. Among its features include being able to manage attendees, record seminars, follow up by email, among others. It is simple to use and will work for you whether you have a large audience or a small audience.
Last line
Planning and implementing an online marketing strategy requires a lot of attention. These are just some of the many tools to increase the conversion rate on your website that you can use. Some free, others, paid for. Use them according to your needs to optimize resources.
Don't forget the image compression practices and how it is one of the greatest determinants in how your page ranks and how your site visits are converted to sales and responses.
FREE TRIAL! TRY IT NOW
FROM CLIPPING PATH 
ASIA
SIGN UP AND GET A FREE TRIAL
Recent Post
✔ You Shoot the images for online store
We agree when you say a photo is worth a thousand words but truth be told; it's worth much more because a photo can tell all that words could tell and even much more. If what you're interested in…
✔ We Edit, Retouch and Optimize your images within 24 hours
Clippingpathasia.com recognizes that photos are indeed an immortalized version of different moments of our lives handed to us in a piece of paper or a graphic file. However, no matter how…
✔ Benefits Of Making Product Photos Background Transparent
That makes the image more focused on the desired element and so demonstrating the meaning of the picture more appropriately. Make Background Transparent…..
✔ Background Removal With Photoshop Online
While a first editor would merely detach the canvas as well as replace it, a specialist could do one thing further. He could use associate degree alteration layer or else…..
✔ Alternative to photoshop- gimp image manipulation
Just like several another area of life, the growth of technology and newest trends in the globe of photography has altered from physical to digital. In the precedent, diverse apparatuses were…..
✔ Adobe Photoshop image manipulation servicesLighting specialist, manipulate shadow to strengthen the cars lines as well as enhance its curve. The whole sight is melodic group to create the final word insight of the car. But, once the snap shoot….
✔ Getting an Unique illustrator clipping mask
At times several courses are created to disguise the unwanted portions of a picture. Diverse courses are laid out for each the picture in addition to the sketch for graphic……
✔ Mask images Could Increase affability of Products
Mainly the produce companies for their advertising purpose use these services. ad is one of the most significant aspects throughout which advertising and sales industry grow further….
✔ The Art of Digital Photo Retouching
The memories of high-quality old days are still bright in my mind, while photographs had not anything to perform with the computer. Now, photographs are captured with digital cameras…
✔ Advantages of text clipping mask Services
All you require to try as well as do is create a substitute path by persecution the pen tool to specify the popular object. Albeit, it is straight forward to execute this method, though, it's prudent…..