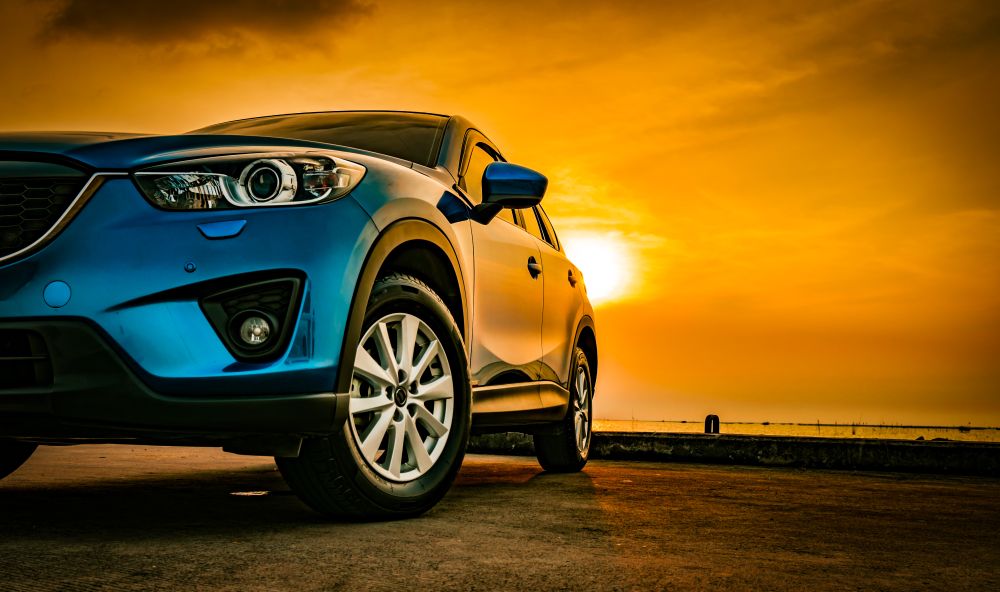 For a lot of us, our cars are our pride and joy – whether they're the latest model streetcar, a project vehicle sitting in the garage, or an import that we're dying to show off. No matter the kind of vehicle you've got stashed away, we know all the right ways to make the perfect first impression when it finally does get the chance to hit the road.
When you are looking to photograph your vehicle and give it some hard-earned glamour to hit the market with, there are some golden rules that you should stick to ensure your biggest asset looks its very best.
Snapping car photography that'll turn heads
Don't go overboard with the background
It can be tempting to go for a dramatic backdrop – such as an impressive building, bridge, natural setting or panoramic landscape – but remember that your car should be the hero of the shot. Don't let the setting steal the spotlight. Instead, opt for a subtle yet engaging environment that complements the look and feel of your vehicle, without hindering the result you're after.
Lighting is everything
There are two magic periods of the day where you're able to get the perfect amount of natural light for your photos: the first hour after sunrise and the dusk period just before sunset.
There's something about the sunlight's ability to stream in at lower angles, lighting up the scene with brilliant shades of whites and oranges – so use this to your advantage. This will also save you time and effort when the editing process rolls around.
Watch out for reflections
This is one of the more tricky elements in a photoshoot, as cars have so many reflective surfaces to tackle – including the windows and mirrors. When you're gearing up to snap your pictures, observe how light is reflecting off the car, and try to find an angle where there are no reflections. Open spaces will assist you with this, mostly because there are less environmental factors that can also cause shadows or mirror-like results.
Shoot your car while it is on the move
The best shots come from strategic on-road techniques. Adopt an old Hollywood trick by snapping your car from another moving vehicle. Obviously, safety is paramount with this technique, so ensure you're using qualified and experienced drivers and a photographer that is securely strapped in. If in doubt, use a method that's more in line with your skill level.
Outsource the editing to professionals
Getting the most out of your image requires time behind the scenes to bring the very best details to the forefront.
For those that are not familiar or skilled at using a car photo editor, Clipping Path Asia provides an affordable, fast and convenient way to outsource your photo editing, allowing you to achieve the perfect balance. Remove imperfections and enhance all the right features to make a lasting impression – a much-needed benefit when you're looking to sell your vehicle on a highly competitive market.
If you're not sure how to get started, contact our experts now by filling in our online form or by sending us a message through our live chat feature.